Full Year Access to All Recorded Webinars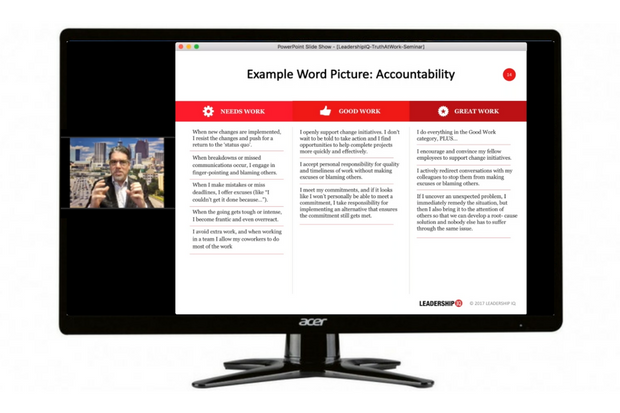 You can now get our FULL LIBRARY of recorded webinars!
We've gotten so many requests about people wanting to purchase ALL of our webinars that we've now decided to offer this special deal.

You can purchase a full year of access to ALL of our recorded webinars. That's 33 webinars!

If you purchased each webinar individually, it would cost $6567. But now you can get them all for just $3999.

This gives you 33 recorded webinars, that you can watch as many times as you want, for a full 12 months!

You can also get the Trainer's Guides, that your internal training team can use to conduct face-to-face sessions based on the content from the video courses. These Trainer's Guides contain discussion questions, exercises, deeper dives, and more! Currently we're offering special pricing so you can get the 33 recorded webinars PLUS the Trainer's Guides for only $4999!
Here are the 33 webinars you get...
1. 7 Psychological Secrets of Great Customer Service
2. Building a Great Relationship with Your Boss
3. Can't We All Just Get Along?
4. Communication Strategies for Controlling Your Rumor Mill
5. Creating a Drama-Free Workplace
6. Dealing with Bullies and Intimidators
7. Do More Coaching and Less Managing
8. Enhancing Your Emotional Intelligence
9. Getting More Influence Without Authority
10. Giving Tough Feedback Without Making People Angry
11. Hiring for Attitude
12. How Nice People Gain Power and Influence
13. How to Be Assertive Without Being Viewed as Pushy
14. How to Build Support for Your Change Efforts
15. How to Inspire and Retain Your High Performers
16. How to Manage 'Brilliant Jerks' (aka Talented Terrors)
17. How to Speak So Everyone Listens
18. How to Take, and Learn From, Tough Criticism
19. How to Use the Best Leadership Style for Every Situation
20. Leading a Team Filled with Strong Personalities
21. Managing Narcissists, Blamers, Drama Queens and More
22. Mastering the Player-Coach Leadership Model
23. Overcoming a Culture of Entitlement
24. Psychological Tactics That Make You a Winning Negotiator
25. Secrets for New Managers
26. Stop Being Busy, Start Being Productive
27. Taking the Pain Out of Performance Reviews
28. The 7 Deadly Sins of Meetings
29. The Deadly Sins of Employee Engagement Surveys
30. The Science of Managing Millennials
31. The Science of Managing Remote Employees
32. The Secrets of Killer Presentations
33. Word Pictures: The Best Performance Tool for Setting Performance Standards
To learn more or get started, please contact Jill Sutherland at 800-814-7859 or jill@leadershipiq.com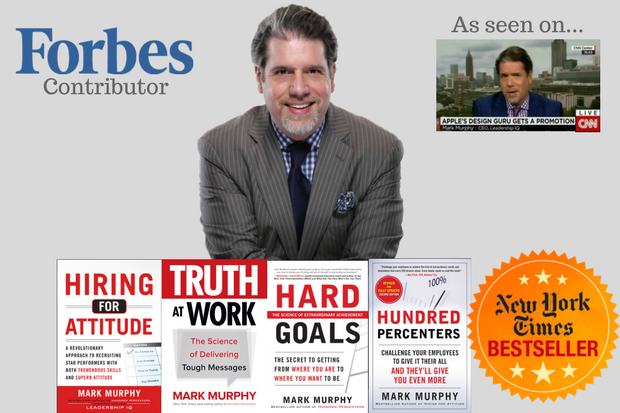 Each webinar is personally taught by Mark Murphy!
Mark is a New York Times bestselling author, weekly contributor to Forbes, ranked as a Top 30 Leadership Guru and the Founder of Leadership IQ. With a reputation for brilliant, yet immediately actionable, insights about leadership, he's trained leaders at the United Nations, Harvard Business School, the Clinton Foundation, Microsoft, MasterCard, SHRM, and hundreds more organizations.

His leadership techniques and research have been featured in the Wall Street Journal, Harvard Business Review, Inc., CNBC, CBS MarketWatch, Fortune, Forbes, Business Week, U.S. News & World Report, The Washington Post, the Los Angeles Times and more. He has also appeared on ABC's 20/20, CBS News, Fox Business News, CNN and NPR.

Each webinar is loaded with more immediately-actionable techniques backed by research, than any other webinar program!