In this online course, you will join the greatest managers and master their career-accelerating skills like:
Handling negative, dramatic, and narcissistic employees
Hiring for attitude (and not just skills)
Giving candid feedback without making people defensive
Getting buy-in for change (even when employees think it's just another flavor-of-the month)
Taking the pain out of performance reviews
Turning your middle performers into high-performing stars
You'll learn the hyper-practical skills AND also the science of leadership. So you'll be a great manager AND smarter than everyone else in the room!

This is the only online management course personally taught by a New York Times bestselling author, Forbes contributor and one of the Top-30 Leadership Gurus in the world! Join Mark Murphy as he guides you step-by-step through the leadership skills you need to skyrocket your career!

Here are the courses you'll take in this program...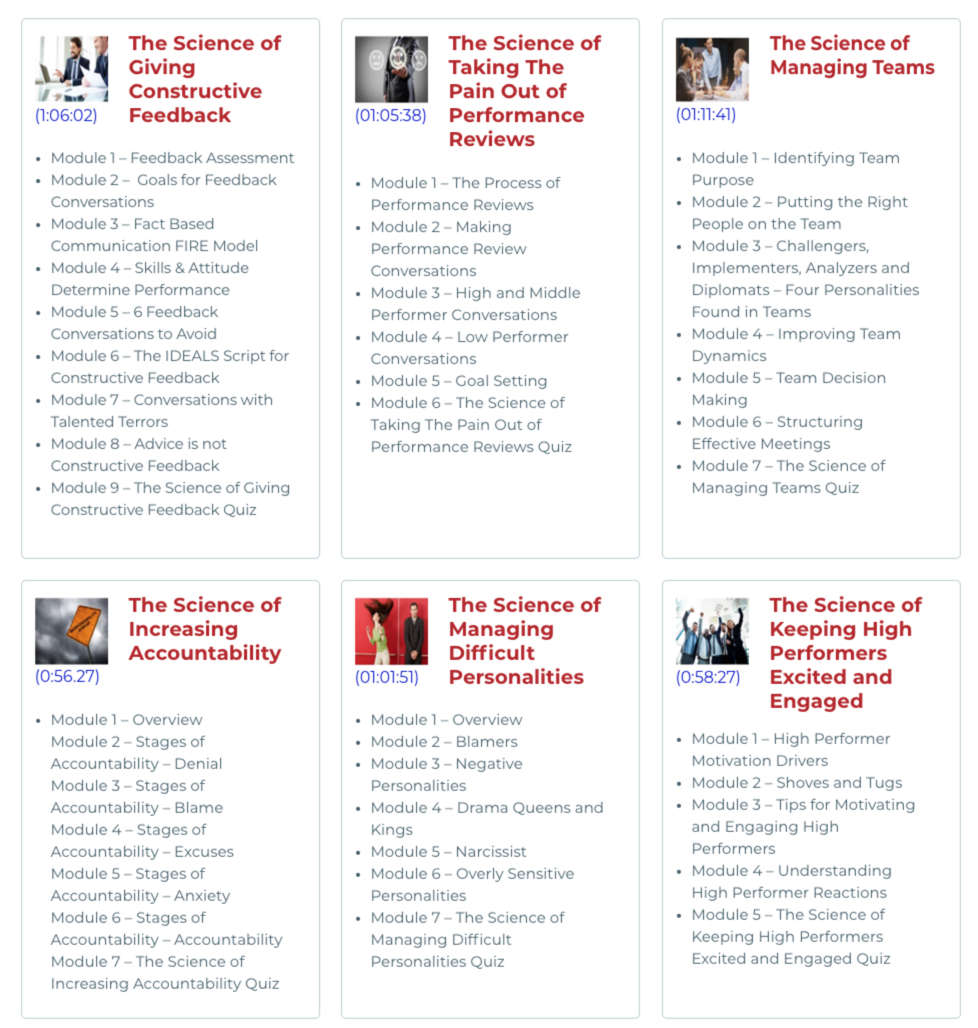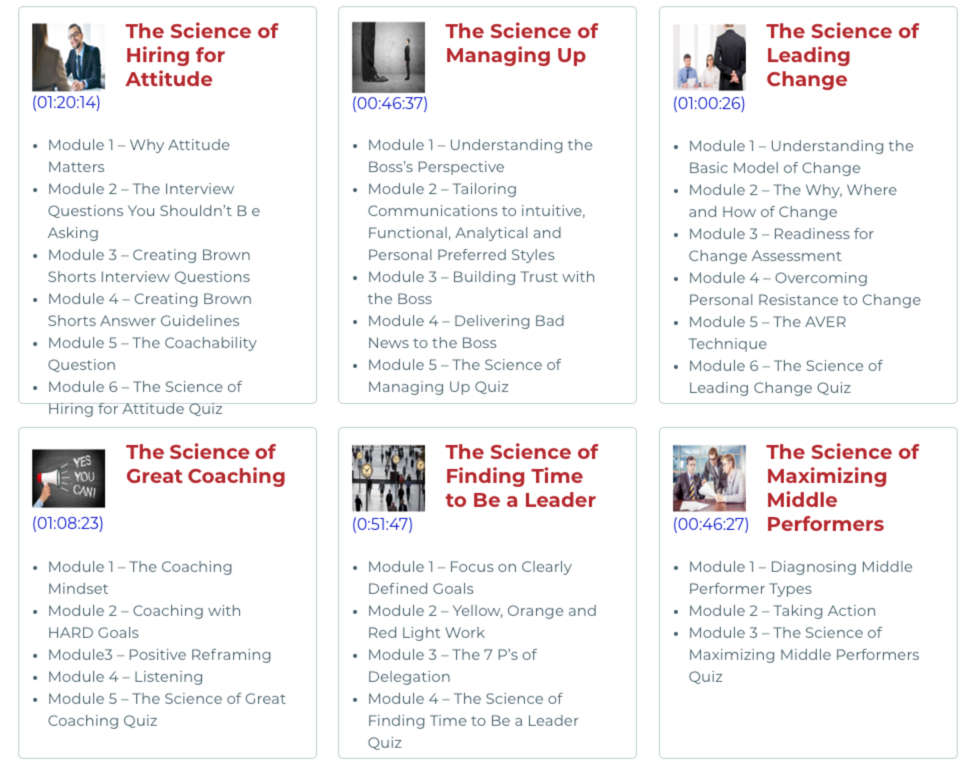 Get started today!
You will have access to over 12 hours of online leadership training videos.
You'll learn to inspire employees to give 100% effort, improve accountability, hire stars with great attitudes, give feedback so people listen, build buy-in for change, manage narcissists and blamers, get more time as a leader, and much more!
Throughout this course you will take quizzes to test your knowledge and when you pass them all,
you'll earn a certificate signifying that you've completed The Science Of Great Managers course! With your purchase, you will gain access to the video courses and materials for 60 days.
Of course, most managers are ambitious high-achievers, so you will probably complete the entire course in a week!
NOTE: This course is for one individual leader. If you want a solution for multiple leaders, please contact Jill Sutherland at
jill@leadershipiq.com
(we have lots of options available for you)!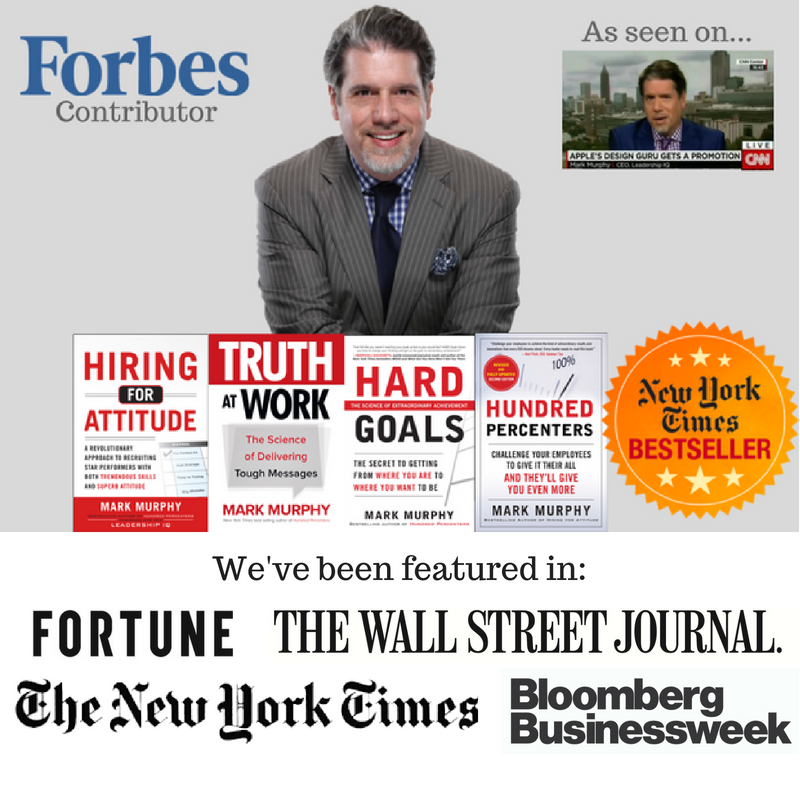 Your teacher: Mark Murphy, CEO of Leadership IQ
Through his groundbreaking research, Mark Murphy has created some of the biggest ideas in leadership.
He's a New York Times bestselling author,
weekly contributor to Forbes
, ranked as a Top 30 Leadership Guru and the Founder of Leadership IQ. He's trained leaders at the United Nations, Harvard Business School, the Clinton Foundation, Microsoft, MasterCard, SHRM, and hundreds more organizations.
Mark leads one of the world's largest leadership skills studies, and his work has appeared in The Wall Street Journal, The New York Times, Fortune, Forbes, Bloomberg BusinessWeek, and U.S. News & World Report. Mark has also appeared on CNN, NPR, CBS News Sunday Morning, ABC's 20/20, and Fox Business News. Mark's most recent book was Truth At Work: The Science Of Delivering Tough Messages. Before that, he wrote the New York Times bestseller, Hundred Percenters: Challenge Your People to Give It Their All and They'll Give You Even More. Before that, his book Hiring for Attitude was featured in Fast Company, The Wall Street Journal, and chosen as a top business book by CNBC.